An experience to cherish, its Destination Inner Peace!
Kerala's award-winning eco-friendly destination for authentic Yoga and Ayurveda Retreats.
Experience
The true taste of Kerala, the lush nature, fresh breeze, scintillating riverside, chirping of birds, star-gazing, birdwatching, nature walks, boating, kayaking, wildlife photography and more at Munkudil.
Unwind
Learn and practice Yoga where it was born. Live peacefully, away from the chaos. Find yourself and inner peace. Yoga retreats for individuals and groups. Bring your own Yoga team or avail our Yoga teacher's services.
Rejuvenate
Benefit from authentic Ayurvedic treatment, personalized to suit your body. Doctor's appointment, vegetarian diet, authentic medicines and massages. Get back your good health and youthfulness. Relish traditional Kerala delicacies.
Munkudil Yoga and Ayurveda Retreat  is a breathtakingly beautiful eco-friendly destination for authentic Yoga Retreats and Ayurvedic Treatments in Kerala.
Located on the banks of the scenic Kuttanpuzha river near the thriving Thattekkad Bird Sanctuary, Kochi, our property has a unique artistic architecture.
Munkudil is one of the best Ayurvedic Resorts in Kerala and is designed for those who want to experience the ethnic culture, traditions, and cuisine of Kerala, God's Own Country.
Ayurvedic Spa
Rejuvenate with our authentic ayurvedic massage and spa using natural ingredients.
Zen Garden
Serene and magical, our Zen Garden will help you energize and gain focus.
Local Indian Cow Family
Spend time with our Indian Cow family which is very much a part of the Munkudil family.
Bird Watching Cottage
Being close to the bird sanctuary, this is the perfect spot for bird lovers and photography enthusiasts.
Tree House
It's the perfect getaway spot for nature lovers and honeymoon couples.
Swimming Pool
Our pool has mineral well water with a unique herb-sand-charcoal filtration.
Riverside Balcony
Do nothing and experience peace of mind. Watching the beauty of nature, rich wildlife and the river from our balcony itself is refreshing.
Boat Jetty (Kadavu)
Enjoy boating from our own boat jetty.
Fish Pedicure
Optional beauty treatment using small fishes.
With 7 Rooms, a Yogashala, Ayurvedic Spa, Zen Garden, River-facing Restaurant, Tree House, Swimming Pool, Organic Farmland, Aquariums and Aquaponic Cultivation, Bee Colonies, Clay Fridge, Clay Air Conditioning and Green Waste Management System.
Munkudil is a Dream Staycation, Workcation, the perfect Photo Shoot Destination and Traditional ayurvedic resorts in kerala.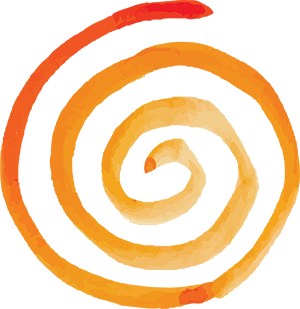 01 . Thulasi
Exotica River Edge 01
This room is on the first floor of Munkudil. Thulasi is the sacred basil which is grown for religious reasons at Hindu households across India and has many medicinal properties as well.
02. Mulla
Exotica River Edge 02
This is our middle room on the first floor. Mulla or Jasmine as it is popularly known, is a must-have for most of the Indian women to adorn their hair. This room also has ensuite bathroom and spectacular river views and a scenic balcony.
03. Mandaram
Exotica River Edge 03
You'll find this as the most colourful room on the first floor of Munkudil. Mandaram or the white orchid-tree, though a non-native, is a white flower commonly found across Kerala. The open toilet facing the river makes it the most desirable for honeymoon couples.
04. Thumba
Patio Panoramic 01
We call this room Thumba which is a white delicate flower (Ceylon Slitwort) that is popularly used for the flower carpet during Onam festival.
The room is on the ground floor. It has an attached bathroom and a spectacular view of the river and mountains from the balcony.
05. Chembakam
Patio Panoramic 02
We call this room Chembakam (Magnolia Champaca) which is an aromatic yellow/white flower commonly found in Kerala's households. The room also has wheel chair access and a spectacular view of the river and mountains from the balcony.
06. Vriksha
Treehouse
Our Treehouse is the perfect hangout for solo travellers or honeymoon couples. It's a single room placed between two big trees, facing the zen garden. The view from the treehouse is excellent, the zen garden on one side adds energy and the balcony gives awesome views of the wildlife and nature.
07. Vanshah
Birdwatching Bamboo Hut/Cottage
Our bird-watching bamboo cottage is a special room on top of the building, offering complete detachment from other rooms. It offers excellent view and cover at the same time, letting you explore the wild without disturbing nature. It's the perfect place to indulge in soulful reading as well.
Award-winning Green Architecture
Peace of Mind in the Lap of Nature
The making of Munkudil has been a challenging experience! Right from choosing the location to the green architecture, keeping in mind the guests' comfort and convenience, and ensuring aesthetics, our founder Jomy has put in his heart and soul to every intricacy to make sure you cherish your time at Munkudil.
Mathrubhumi Mastercraft – One of the top 12 finalists from among 1000 entries.
Bookretreats.com – Top 10 in World's Best Retreats for two consecutive years.
Learning to attach the bodily self with the emotional self transcends the partitions of the studio and brings lightness to the thoughts and the heart. Munkudil may be anything you want it to be – an possibility to expand physically (flexibility, balance, etc), time to re-connect to your thoughts, or definitely a place of respite and renewal.
Munkudil is a warm, welcoming surroundings with informed teachers inside a pleasant community. Ive advanced my exercise with the aid of using attending a variety of classes, however extra importantly, I experience Ive advanced a deeper know-how of the artwork of yoga.
Our Bouquet of Services
These are some of our offerings and customization available upon request/requirement.

Yoga Retreats

Detox Holiday

Ayurvedic Treatments

Trekking and Wildlife Photography Tour Package
Slimming & Weight Loss Package

Ayurvedic Anti-Ageing Package

Yoga Meditation Package

7-day Ayurveda Relaxation Package
Ayurvedic De-stress Package

Birdwatching Tour Package

Boating, Kayaking Package

Special Rejuvenation Package for Honeymoon Couples
A Miracle, A Peaceful Eco-Friendly Paradise
The property lies in between a slow-flowing river and a thick forest. We believe in the concept of Green Architecture. The experience offered is a blend of Ayurveda, Yoga and Indian Culture on the lap of Mother Earth.
What are you waiting for?
It is the concentration into small things that makes a big difference in any meaningful creations.
Also, great things are done only when series of small things are brought together.
We, Welcome you to experience the extra ordinary.