You focus on your retreat, while our dedicated team take good care of the rest.
You focus on your retreat, while our dedicated team take good care of the rest.
KIND ATTENTION YOGA INSTRUCTORS/STUDIO OWNERS!!!
Best wellness resorts in Kerala Offer/ Wellness Break.
Munkudil, The Perfect Destination for your retreat in God's Own Country, Yoga, Ayurveda, Holiday and Nature Exploration.
Have a look below on our one stop shop offer and features at a glance.
Traditional welcome and Welcome drink
Three times freshly prepared pure vegetarian meals
Bed coffee, Evening Tea/ Coffee/Juice, Snacks
Luxury A/c Accommodation in in panoramic river-view rooms with ensuite bathroom
Scenic Riverside Dining area
Artistically made resort with unique green features
Auyuveda Doctor's consultation
Yoga Studio & Ayurveda Spa
More than 10 Rejuvenation therapies and onsite therapists
Housekeeping & Laundry services
Currency conversion services
Dedicated team to support all your needs 24/7
Boating, Bird watching and Wildlife Photography trips
Munnar Hill Station, Cherai Beach Trips
Onsite Beautician for various beauty treatments
Dental and Optician appointments in affordable rates in well established clinics
**Please check more on this on our Dental Vision Beauty page.
One Night Complimentary Stay To Explore The Best wellness resorts in Kerala
We have the perfect destination for the most beautiful Yoga retreats in God's Own Country. We welcome you to visit Munkudil to experience our hospitality and the comfort in an eco-friendly resort made artistically, and we are also
best Day out destinations near cochin.
For serious customers, we offer a one-night complimentary stay with three meals, tea/coffee, snacks and airport transfers to experience Munkudil before you book your team retreat. Or else, we would be happy to show you around over a video tour and answer all your queries and concerns.
Bring Your Own Yoga master or Hire Our Yoga Guru.
Come, explore and experience the most enchanting and intriguing Yoga retreats and Nature Holidays in Kerala's heritage-themed, award-winning resort near Salim Ali Bird Sanctuary, Thattekkad, Kochi. A Yoga and Ayur retreat, located amid nature on the beautiful banks of Kuttampuzha river, surrounded by forest, hills, rich wildlife and scenic nature.
This will be test opportunity to experience Yoga in its genuine and traditional form from gurus who belong to the land where Yoga originated. Indulge in authentic Ayurvedic wellness treatments which are also done in the rich traditional way. Relish freshly cooked traditional Kerala cuisine and become one with nature at one of the most picturesque destinations in Kerala. Munkudil is all of these and more for those looking forward to experiencing the best of Kerala.
Munkudil Yoga and Ayur Retreat is a breathtakingly beautiful eco-friendly destination for authentic Yoga Retreats and Ayurvedic Treatments in Kerala,South India. Located on the banks of the scenic Kuttanpuzha river near the thriving Thattekkad Bird Sanctuary, Kochi, our property has a unique artistic architecture.
We have seven beautifully crafted rooms. Our retreat centre is enriched with features such as Yoga studio, ayurvedic spa, Zen Garden, river-facing restaurant, treehouse, bamboo cottage, swimming pool, organic farmland, aquariums and aquaponic cultivation, bee colonies, clay fridge, clay air conditioning, and green waste management system and a host of other artistic amenities and facilities. We serve freshly cooked traditional Kerala food to our guests. We also conduct optional short trips to the nearby tourist destinations. Our specialties include Bird Watching and Nature Photography tours, Boating and Kayaking trips, Heritage tours and more. 
Marma Abyanga
Full body energizing medicated oil massage
Shirodhara
Slow dripping of medicated oil or other liquid decoctions
Pizhichil
Whole-body soft massage with
medicated oil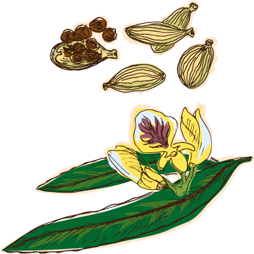 Pinda Sweda or Kizhi
Invigorating Oil Massage with Herb Bundles
Udwarthanam
Invigorating Deep Tissue Massage for Weight Loss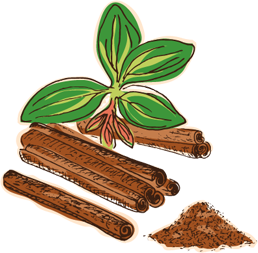 Lepanam
Medicated Herbal Paste for Inflammatory Conditions and Pain Relief
Vasthi
Detoxifying and Dosha-balancing Treatment
Nasyam
Nasal Therapy for Detoxification
Shirobyangha
Head, Neck and Shoulder Massage
Yoga-Ayurveda De-stress Retreats
Yoga-Ayurveda Honeymoon couple Retreats
Yoga-Ayurveda Anti-ageing Retreats
Yoga-Ayurveda Immunity-boosting Retreats
We have an efficient team of Therapists, Yoga Instructor, Ayurveda Doctor, Housekeeping Staff, Chef and more. You can focus completely on your retreat while we take good care of your entire team.
We have 7 rooms and can host up to 13 people. All rooms except the tree house can be set up as 2 singles or 1 double. Tree house is for a solo traveller.

Our Yoga Shala is of decent size and will be exclusively available for you during your stay.Our specially made Studio offers the perfect ambiance to learn and practice Yoga in the traditional way.
You could bring your own Yoga master & team, learn from our Yoga guru or even we could arrange a combination of both.
Our founder is a Canadian citizen and currently settled in UK. He is of Indian origin. His contacts details will be shared if want to talk to him before booking your retreat.
Njayappilly, Thattekkadu, Kuttampuzha, Kerala, India – 686681
(Thattekkadu – Kuttampuzha Road)
info@munkudil.com
+91 85448 84485